8 Compostable Coffee Pods for Your Capsule Machine – Helpful Guide
Compostable Coffee Capsules That Actually Taste Great
After looking for eco friendly coffee pods for years, I finally found some compostable coffee pods that works for every coffee drinker. They are easy to buy online and they give you a variety of beans and blends to choose from. Works with Keurig and Nespresso machines. Enjoy responsible, guilt-free, great tasting coffee, without the aluminium or plastic pods!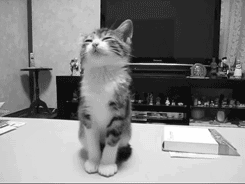 The best compostable coffee pods
Keep reading for in-depth reviews. But if you're in a hurry, here's the shortlist:
A Compostable Coffee Capsule That Actually Tastes Great
I often have an espresso from one of my Nespresso machines. I prefer the Pixie model when I'm in a hurry. Even though it's a small coffee pod machine, I think it accomplishes what it is supposed to.
I drink a lot of capsule coffee when I need coffee like RIGHT AWAY and don't have time for the drip coffee experience! And of course, eco friendly coffee pods would be great, if we only could find the ones with actual, great coffee.
Finding a great tasting brew from capsules
I must say I like coffee pods, even though I prefer other brands than Nespresso. I would really recommend you checking out Illy's pods.
Or why not get some reusable coffee pods, grinding your own beans for a great brew and use the pod machine as an express espresso machine.
But there's one thing I can't stand with the pod trend. And that is the environmental impact.
Sure, Nespresso repurposes their pods into other products. That's nice. But still: coffee pods aren't that great for the environment.
Enter compostable pods for a great tasting coffee brew
That's why it's so fantastic with compostable pods. Yes, you heard me right!
In this article I will review compostable coffee pods which you can use with your Nespresso machine and with your Keurig pod machine. Or with any other pod coffee machine for that matter.
As long as they have the same pod size as Nespresso's smaller pods (the normal ones). And afterwards they are 100% composted into pure soil.
The reviewed products are of robusta beans and arabica beans sourced responsibly mainly from South and Central America. You'll aslo find some off brand pods composed of a blend of origins.
So, please go ahead and check out these great coffee pods. And help save the planet, one cup at a time.
Compostable Coffee Pods
If you skip the plastic or the aluminum in a pod, and instead use materials that can be composted, you'll have an eco friendly pod coffee choice.
To compost your coffee pods, you will need a compost bin and some soil. The compost bin should be large enough to accommodate the coffee pods and the soil should be loose and rich in organic matter.
First, remove the coffee grounds from the pod and discard them in the trash. Rinse the pod with water and then compost it.
I absolutely love that it's now possible to make a contribution to a more sustainable and environmentally friendly coffee consumption. If we take care of our planet, we will be able to enjoy our planet longer. Right?
So, let's take a look at some top biodegradable coffee pods for your Nespresso machines, the best biodegradable K cups and recyclable K cups alternatives, and great tasting compostable alternatives for your Keurig K cup brewers.
Compostable Nespresso Compatible Coffee Pods
There are a few different types of compostable Nespresso compatible capsules on the market. Here are a few of the best ones:
Best Nespresso compatible coffee capsule
Bulletproof The Mentalist
From Guatemala comes this Arabica been that Bulletproof carefully roasted into an intense medium dark roast. It has notes of caramel and almond and cherry.
The capsule itself is made of renewable and consciously sourced bioplastics, which means it is a fossil free alternative.
The full bodied dark roast flavor, in its compostable pod, and the fact that the pods are compatible with Nespresso, all makes this our favourite!
Compostable and biodegradable Italian espresso
WOKEN ECO Italian Espresso
This is a nice cup of Italian espresso with balanced bitterness. Pick your favourite among a 100% Arabica, a riserva, a lungo or a nice dark roast.
Zero waste compostable capsules
Grana café eco variety pack
100% organic Arabica coffee in compostable and recyclable pods and packagings. Sounds great. Some helpful reviews include: "
Please beware: this product isn't compatible with vertuoline machines. So if you have one of the vertuo machines, you should look at another product from our list.
Best recyclable aluminium pods
Nespresso Capsules OriginalLine, Ispirazione Variety Pack
Nothing beats the original, right? These aren't really suited for home composting or industrial composting, but they are recyclable. And that's for sure better than plastic.
Choose between a medium roast and dark roast espresso shot for your caffeine fix. This inspirational box with espresso varieties is for Italian coffee lovers. It serves 50 cups. There's still a debate going on whether or not Nespresso pods have less coffee in it than other pods.
Biodegradable K cup pods for Keurig machines
There are no biodegradable K cups or compostable K cups. And the plastic K cups are for sure bad for the environment. You simply need to find alternatives.
Keurig coffee pod machines are one of the most popular types of coffee machines on the market. They allow you to make a cup of coffee in under a minute, and they come in a variety of different sizes and colors.
But if you prefer compostable pod alternatives, here's our favourites:
Eco-friendly coffee pods and earth friendly packaging
Tayst Coffee Pods
Great tasting premium single serve coffee. Every capsule is 100% fully compostable. These biodegradable coffee pods have no plastic parts.
Tayst's coffee beans are from rainforest alliance certified plantagens. Serves 50 cups per carton.
Certified organic capsule coffee
The Organic Coffee Co.
Medium light roast breakfast blend of beans from South America and Central America made off 100% arabica beans. Eco friendly coffee pods that are commercially compostable and work like your traditional K cup pods.
Amazon's Choice in the category Single-Serve Coffee Capsules & Pods. 80 cups per carton.
Commercially biodegradable coffee pods
San Fransisco Bay Coffee Variety Pack
Commercially compostable single serve coffee pods with an organic coffee alternative. Compatible with K Cup including Keurig 2.0. A variety of roasts: dark roast, medium dark roast and medium roast.
These keurig machine pods are made from plant-based materials and they are fully commercially compostable.
Commercially compostable means they are not suitable for home compost or your backyard compost. They need to be composted in an industrial composting facility, in a controlled manner.
SF BAY COFFEE is an American family business with a rich tradition.
This variety pack serves 80 cups.
Certified compostable single serve coffee pods
Cameron's Coffee Single Serve Pods
Certified organic coffee from an American manufacturer. Comes in a lot of different blends. We prefer this rich and flavorful Jamaican blend from the Blue mountains. They are known for their exclusive coffee beans.
Every capsule is one cup of lovely spiciness and flavorful complexity.
Cameron's pods are, like almost every other capsule reviewed, caffeinated. That means that the caffeine content is added into the capsule.
Special Mentioning: Gourmesso Compostable Coffee Pods
Gourmesso is a company that produces pods you can use with your Nespresso machine or your Keurig machine. They are 100% compatible coffee capsules.
Gourmesso's different blends are fairtrade certified. The beans are responsibly sourced. When you buy Gourmessos coffee pods you also get an organic coffee pod.
Five of the Gourmesso coffee blends that are compatible with your Nespresso machine are also enjoyed in 100% industrially compostable coffee capsules. How is this possible?
Well, if you skip the plastic or the aluminum in a pod, and instead use materials that can be composted, you'll make an environmentally friendly coffee choice.
And if you're looking for Keurig compatible capsules, all of Gourmesso's assortment are 100% compostable.
Gourmesso's Keurig compostable pods are called Glorybrew. They are made using renewable bio-based materials. After just 8 weeks in an industrial composting facility, these capsules are completely broken down into soil. That's fantastic!
With this assortment from Gourmesso you can finally enjoy a cup of responsible, guilt-free, great tasting coffee.
Guilt-free capsules
Composting coffee pods is a great way to reduce your environmental footprint and enjoy a delicious cup of coffee at the same time. But what are coffee pods that are compostable? And how do you compost them correctly? Here's everything you need to know.
Are coffee pods bad for the environment?
There is some contention about whether coffee pods are bad for the environment. Some people argue that the aluminum and plastic used in coffee pods can't be recycled, and that this ultimately creates more aluminium or plastic waste.
Others argue that the compostable coffee pods are better for the environment, because they can be composted in a controlled setting. And of course, all consumption are bad. But for coffee pod enthusiasts, compostable capsules are great news!
Are K Cups environmentally friendly?
The answer to this question is a little more complicated than yes or no. K Cups are not compatible with all coffee machines, and they are not recyclable coffee pods. However, the ground coffee can be composted.
The K cups consists of a mix of plastic, with a foil top. Neither can be recycled or composted. So, in that sense: no, K cups aren't environmentally friendly.
Compostable vs Biodegradable Coffee Pods
The main difference between compostable and biodegradable coffee pods, is that one disintegrates into natural matter in an industrial composting facility, and the other breaks down naturally in a relatively short period of time.
The problem with waste from the coffee industry
Coffee pods are a convenient way to make coffee, but they create a lot of waste. The average person throws away over 130 pounds of coffee grounds and filters each year. That's about 4 billion pounds of trash in the US alone! Imagine plastic cups that makes biodegradation impossible.
A lot of the waste can be avoided with compostable and biodegradable coffee pods.
Compostable coffee capsules are made from renewable materials and can be broken down by microorganisms.
This means that they won't contribute to landfill waste, and you can feel good about using them.
Plastic capsules will evaporate into microplastics. These microplastics can then end up in our oceans, where they're mistaken for food by marine life and enter the food chain.
Compostable coffee capsules are an environmentally friendly alternative. And we do like that!
Environmental impact from coffee
So, if we find a compostable and recyclable alternative, we are all good to go? Not quite.
Coffee is the most popular drink in the world, after water. And it's not hard to see why. It's delicious, refreshing, and has a range of health benefits. But what about its environmental impact?
It takes a lot of work to produce a cup of coffee. Not only do you need coffee beans, which you sure want to be grown organically. You also need to take into account the impact from transportation.
The environmental impact from transportation can be significant. Coffee beans need to be transported from growers to roasters, and then to retailers. This often involves long-distance shipping, which can create a lot of emissions. And a bigger carbon footprint from your coffee habit.
In order to reduce the environmental impact of coffee production, it's important to buy coffee that is organic and fair trade.
Organic and fair trade
Fair trade is a movement that aims to help producers in developing countries get a fair price for their products. It also aims to provide better working conditions and support sustainable farming practices.
Products that carry the fair trade certification have been certified as meeting these standards. You can usually identify them by the Fairtrade International logo.
You can buy fair trade coffee at a lot of grocery stores, or you can buy it online.
Frequently Asked Questions – Compostable Coffee Pods
Are coffee pods compostable?
Although there is some uncertainty regarding whether coffee capsules are biodegradable or compostable, it all comes down to the material used for the capsule and the top foil. Aluminum and plastic cannot be recycled, resulting in more waste. Hence, Nespresso pods aren't home compostable. Other coffee pods brands, with real compostable coffee capsules made of paper with a paper top foil, are preferable to non-compostable varieties, since they can be composted or biodegraded.
Are coffee pods good composters?
Pods are excellent composters if they are made of paper mesh filter and coffee beans. They both aid in the improvement of soil health and give nutritional value to the soil. And they are of course a great tasting idea for waste reduction. If they are Keurig or Nespresso compatible pods, you can still enjoy the coffee capsules with your favourite machine.
What's Great About Compostable Coffee Capsules
1. They are often cheaper than the Nespresso capsule coffee.
2. You can order them online.
3. Great assortment, pick your favourite coffee blend.
4. Environmentally friendly focus in both production and consumption.
5. They are at least 100% industrially compostable.
What is the most environmentally friendly coffee pod?
The most environmentally friendly coffee pod would be one that is made of compostable materials and can be easily composted. Aluminium capsules can only be recycled. Plastic capsules are pure waste and not good for the environment.
Are compostable coffee pods better?
The jury is still out on whether compostable pod coffee are better than traditional coffee capsules. Although pods that are compostable are made of paper and can be composted or biodegraded, they may not break down in a landfill. There's a difference between home composting or industrial composting. But still, compostable capsules are for sure better than non-compostable ones. Biodegradable pods are even better. But the best is to use a reusable coffee pod.
Are compostable coffee pods safe?
There is some concern that the coffee grounds and filters from compostable coffee capsules may not break down in a landfill, and could create harmful toxins. However, if the pods are composted correctly in a municipal or industrial composting facility, they will be safely broken down.

And even better: if it clearly states that the product is suitable for home composting, you can be sure it is safe to compost the capsules.
How to compost compostable coffee pods?
Composting is a process that uses organic material to create a soil amendment. This is done by allowing the organic material to decompose in the presence of oxygen. The end-result is a dark, crumbly soil amendment that can be used to improve soil health.

There are two ways to compost a compostable pods: home composting or industrial composting.

Home composting is the process of composting organic waste, such as coffee pods, in your own backyard. This can be done using a simple bin or pile system.

Industrial composting is the process of composting organic waste at a commercial composting facility. This is usually done using a mechanical system in a controlled environment.

So, please go ahead and check out these amazing compostable coffee pods. And help saving the planet, one cup at a time.
Header photo by Amber Turner on Unsplash
Coffee nerd from Toronto. Enjoys coffee before, during and after a nice meal. Engineer turned writer that started blogging at Wawee Coffee. And couldn't stop.