Compostable Coffee Capsules That Actually Taste Great
After looking for an environmentally friendly coffee capsule for years, I found these 100% compostable coffee pods from Gourmesso. And they taste great!
I often have an espresso from my Nespresso machine. I have the Pixie model and even though it's a small coffee pod machine, I think it accomplishes what it is supposed to.
I usually drink a pod made espresso when I'm in a hurry, or when I have guests that don't really care what kind of coffee they're served. Or when I'm really tired and need coffee like RIGHT AWAY!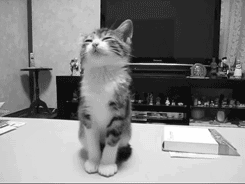 I must say I like coffee pods, even though I prefer other brands than Nespresso. I would really recommend you checking out Illy's pods. Or buying a refillable pod, grinding your own beans and use the pod machine as an express espresso machine.
But there's one thing I can't stand with the pod trend. And that is the environmental impact. Sure, Nespresso repurposes their pods into other products. That's nice. But still: coffee pods aren't that great for the environment.
That's why it's so fantastic with compostable pods. Yes, you heard me right!
In this article I will review Gourmesso's compostable coffee pods which you can use with your Nespresso machine and with your Keurig pod machine. Or with any other pod coffee machine for that matter. As long as they have the same pod size as Nespresso's smaller pods (the normal ones). And afterwards they are 100% composted into pure soil.
Gourmesso Compostable Coffee Pods
Gourmesso is a company that produces pods you can use with your Nespresso machine or your Keurig machine. They are 100% compatible coffee capsules.
Gourmesso's different blends are fairtrade certified. The beans are responsibly sourced. When you buy Gourmessos coffee pods you also get an organic coffee pod.
Five of the Gourmesso coffee blends that are compatible with your Nespresso machine are also enjoyed in 100% industrially compostable coffee capsules. How is this possible?
Well, if you skip the plastic or the aluminum in a pod, and instead use materials that can be composted, you'll make an environmentally friendly coffee choice.
And if you're looking for Keurig compatible capsules, all of Gourmesso's assortment are 100% compostable.
I absolutely love that it's now possible to make a contribution to a more sustainable and environmentally friendly coffee consumption. If we take care of our planet, we will be able to enjoy our planet longer. Right?
---
Compostable Pods for Nespresso
The Gourmesso Compostable Coffee Pods that are Nespresso compatible are called the Eco Line. I like that name. Catchy. So far, there are five blends. They are all Organic and Fairtrade certified, except for the Eco Line Vaniglia and the Eco Line Chocolate. They are Fairtrade certified but not organic, which I think is because they are infused with aromas.
Eco Line Honduras Pura Forte Compostable Pod for Nespresso
This is an Espresso with an Intensity of 9. A strong Hondurian blend that will kickstart your day.
---
Eco Line Lungo Arabica Forte Nespresso Compatible
This Arabica Forte is a classic Lungo with a high intensity of 9.
---
Eco Line Compostable Decaf Peru Dolce
Sometimes you want a late cup of coffee, but you want to skip the caffeine. Then this Decaf Espresso from Gourmesso is a good choice. A low intensity (3) and smooth coffee blend makes for a nice night cap.
---
Eco Line Vaniglia Infused Compostable Espresso Pod
This Vanilla infused Espresso has a high Intensity of 5. Normally I feel that coffee capsules with infused aromas often don'r really taste coffee. But that's not the case here.
---
Eco Line Cioccolato Infused Espresse Capsule
Who doesn't love a Chocolate infused Espresso ones in a while. As in the case of the Vaniglia, this one tastes like coffee. The Intensity is 5.
---
What's Great About Compostable Coffee Capsules from Gourmesso
The Gourmesso Eco Line capsules are up to 50% cheaper than the Nespresso coffee pods.
You can order them online.
Great assortment of different coffee blends.
Environmentally friendly focus in both production and consumption.
They are 100% industrially compostable.
You can also buy tea pods from Gourmesso.
---
Keurig Compostable Pods
If you're a fan of K-Cup coffee capsules and have a Keurig brewer at home, you just have to trade their pods for Gourmesso's 100% compostable ones. To be honest, I don't really enjoy K-Cup. So for me the choice would've been a simple one.
Gourmesso's Keurig compostable pods are called Glorybrew. They are made using renewable bio-based materials. After just 8 weeks in an industrial composting facility, these capsules are completely broken down into soil. That's fantastic!
With this assortment from Gourmesso you can finally enjoy a cup of responsible, guilt-free, great tasting coffee. Comes in packs of 12.
Glorybrew The Noble Compostable Coffee Pod – Extra Dark Roast
Premium Arabica beans that are sourced from South America. An earthy blend with cocoa notes. An extra dark-roast with an intense and full body.
---
Glorybrew The Knight Compostable Coffee Capsule – Dark Roast
A dark-roast blend with a strong and full body. This Arabica blend has some nice roasted notes. Sourced from premium selected farmers in South America. Great for your daily cup.
---
Glorybrew The Duke Compostable Capsule – Medium Roast
A medium-roasted blend with medium acidity. This coffee pod has a nice aroma and some toasted notes. Responsibly sourced Arabica beans with good earthy notes.
---
Glorybrew Lady Vanilla Compostable Pod for Keurig
If you like vanilla flavored coffee, you're gonna love this creamy vanilla bean flavors! You almost forget that it also comes in a 100% compostable Glorybrew pods. Two great things for the price of one.
---
Glorybrew Sir Hazelnut Compostable Pods Keurig Compatible
A full-bodied Arabica coffee with som tasty Hazelnut flavors. Personally I prefer nutty flavors over vanilla, but either way: great coffee pods that are also friendly to the environment.
---
So, please go ahead and check out these amazing compostable coffee pods. And help saving the planet, one cup at a time.
Header photo by Amber Turner on Unsplash